Canadians embrace travel insurance as essential in the post-pandemic era
"The pandemic exposed the unpredictability of travel"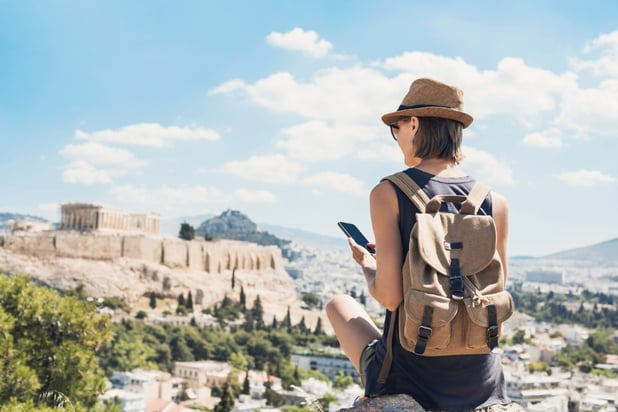 InsuranceNews
By Mika Pangilinan
As travel resumes in the post-pandemic era, one thing has become clear: travel insurance is no longer a luxury but a necessity.
According to the Allianz survey, a striking 89% of Canadians with plans to travel revealed that they intend to be covered by travel insurance for their next trip.
Plus, 74% said having travel insurance is equally or more important post-pandemic. Among them, 32% said it is more crucial than before the pandemic.
Six out of 10 Canadian travelers also revealed that they are still worried about the possibility of COVID-19 affecting their travel plans, with the highest level of concern found among travelers aged 55 and above.
Even then, many revealed that they had plans to travel in the near future, as six in 10 felt confident that they would be going on vacation in the next 12 months. Out of this group, 70% consists of millennials, while Generation Z accounts for 64%.
Notably, millennials were identified as conscientious travelers, and as the demographic that takes proactive measures to secure travel insurance before embarking on their trips.
"The pandemic exposed the unpredictability of travel and the peace of mind that travel protection can bring," said Chris Van Kooten, CEO of Allianz Global Assistance. "As travelers look ahead with excitement and count down the days to their vacation, they are also baking in the expectation that something could go wrong – and that's why we're seeing travel insurance become less of a choice and more of an absolute necessity for consumers."
Consumers' heightened awareness of the importance of travel insurance presents an exceptional opportunity for brokers, according to Kooten, especially as the travel industry continues to recover through pent-up demand.
"Our latest study revealed that Canadian households are projected to spend over $14 billion on vacations this year – that's more than pre-pandemic vacation spending," he said. "With rising costs, protecting your travel investment with insurance has never been more important, and travelers who once left their vacations to chance are looking for security more than ever. There's never been a better time to expand your offering with travel insurance."
Read the full report to learn more about Canadians' changing attitude towards travel insurance and the opportunities this presents for brokers.
Keep up with the latest news and events
Join our mailing list, it's free!